Week of Jul 27 2014
Queen Elizabeth Pays Specal Visit to Top Boarding School
Webb School Research Reveals the Advantages of Boarding School...
St.Andrew's College Top World Robotics Program & their Fierce Competition in Brazil
Lawrenceville Offers Unique Cultural Development Trip to Alaska!!
Heathfield Ascot School's Fantastic Field Trip to the Royal Palace!
---
Week of Jul 20 2014
Lawrenceville School Focuses on Service Learning in the Upcoming Year
Branksome Hall Award-Winning Alumna Shares Unconventional Life Lessons
Phillips Exeter Alumna Publishes Book on Boarding School Experience
Check Out the Work of Charterhouse School's Top Art Program in the UK
---
Boarding School Heads Are Making Bank...Nearly $1M a Year
1 in 10 Students Infected in Choate's Late Flu Season...
Why Britain's Boarding Schools Produce Questionable Leaders...
Boarding School Sexual Furore Causes school to Run Out of Emergency Contraceptives!
The RIGHT Way to Find the Boarding School for You...
City Kids Enroll in Nearby Boarding Schools Just to Beat Traffic!
City's council Pays for Student Boarding School Tuition
---
Phillips Exeter Academy Pricipal Hassan Announces Retirement
A Must Read for Students Entering Boarding School for the First Time...
Technology Requirements advance to iPad at Pillips Exeter
Pomfret Student Sheds Light on the Post Graduate Exeperience...
Former Navy Officer Ballard Enlightens Deerfield's Students on Hist Discovery...
Top Boarding Schools' Summer Reading List...
New Jersey Students Gather at Lawrenceville to Discuss Environment
Exeter Student Completes Marathons in Every State in the USA
Branksome Hall's Three-Dimensional Learning Technique
Lawrenceville to Host Special Olypmics U.S. Games
St. Paul's Exchange Student Program With Rwanadan Students Englightens School
Student Summer Opportunity: Prestegious Attingham Summer School
Laura Bush Speaks at Hockaday School
Phillips Exeter's Religious Diversity
Nobles: Top Chess School In U.S.
St.Paul's School to Offer Online Classes
ABC Network Host to Speak at Choate Graduation
PBS Names Brewster Teacher Digital Innovator
St. Andrew's School and the Global Online Academy...
Naomi Shihab Nye Speaks at Milton Academy
---
Nobel Prize Winner Employs STEM at Branksome Hall
Rivals Work Together to Create Top Summer Opportunities for Students
Lawrenceville Grants Best Financial Aid?
Noble's Teachers Teach Globally Online...
Noble's School with Best Mathematics in New England?
Berkshire Provides Freestyle Skiing For Students
Peaks to Piers: Environmental and Intercultural Program
Exeter's Debut Term Abroad in Ghana
---
The All Jamaican Squash Champ at St. Andrew's
Martin Luther King Day: Leadership is About Justice
St.Paul's Students Learn the Engineering of Music
---
The ESA: Ivy League of Boarding Schools Meet
Andover Faculty Votes for More Frequent Report Cards
14-Year Old Concord College Student's Success, Pro Horseback
Milton Students Texting-While-Driving Campaign Takes Flight Nationwide...
Blair Students Collaborate to Write Novel
Sheppard '83 Speaks Out: Sexual Abuse at Deerfield Academy
Administrations Enforce Grinding Restrictions at Dances
---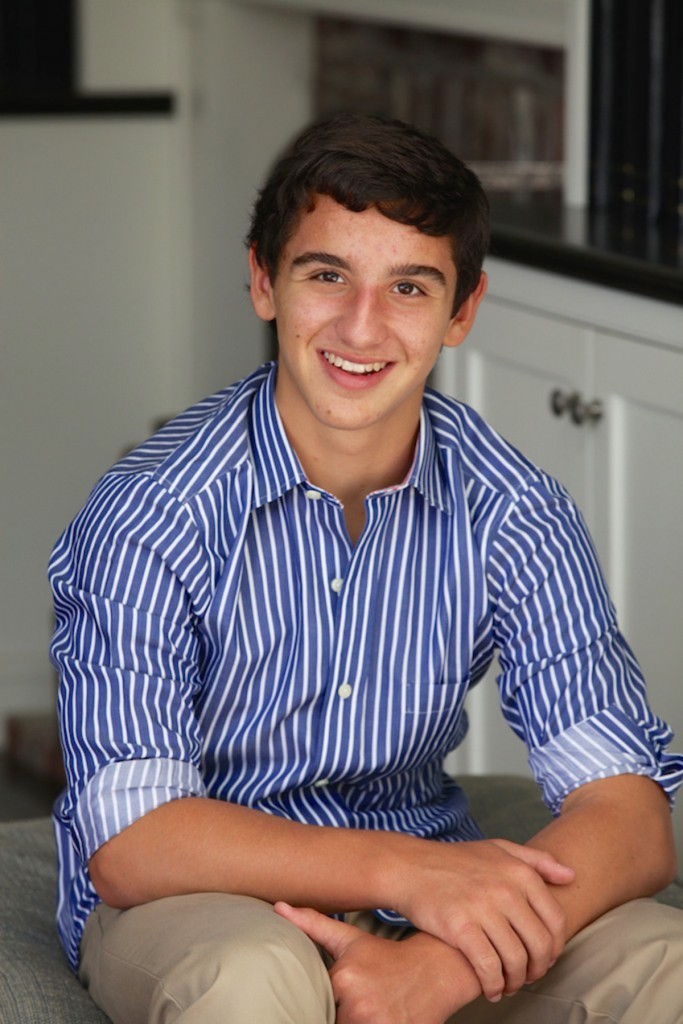 Photo: Kate Houlihan
Question & Answer with Justin Muchnick, author of The Boarding School Survival Guide!
"Attending boarding school is a big decision, and it is an exciting time. The transition period to a boarding school is a different experience for each student and parent. Careful planning can make the transition smoother. Justin's book is a very comprehensive overview of the myriad aspects of boarding school that people simply do not think about. The Boarding School Survival Guide covers it all—A to Z. It is a must read for any family preparing for boarding school" --Joe Hemmings, Assistant Head of School for Enrollment, Hebron Academy
Thoughts on the Boarding School Survival Guide by Justin Muchnick? Questions you wish to ask him yourself? Ask Below!
Please Give Feedback on This Site
Follow the Journey of Two Exeter Students as they Intern at Riken Advanced Physics Labs in Japan
St.Andrew's Student Documentary wins $5k...
Milton Academy's Prize-Winning Student Poet Li Dominates Nation's Competitions w/ Moving Pieces
Milton Academy Has Best Tennis Program in the East of the USA, Find out WHY They Are So Good
Blair Academy Student Manville Wins World Wrestling Championship
Lawrenceville Students Lee and Zur Become Authors of the Boarding School Survival Guide
---
Gossip App "Yik Yak" Destroys Unity in Boarding School Campuses Across America
Pomfret Student Taintor Rows Gold in Canada--Twice!
Phillips Exeter Student Cohen to Row at Youth Olympics
Phillips Exeter Student Young Selected for National Ice Hockey Team
Student Surveys on Parietals at Andover Give Insight on Dorm Life...
---
Chris Ritter
First Black Female Student President at Lawrenceville Forced To Resign By School...Is This Just?
Shocking Study on How Much Boarding School Students Sleep
Groton Students Experience Uganda
City's council Pays for Student Boarding School Tuition
Does Study Hall Work for Boarding Schools...?
Ken Burns Enlightens Deerfield Students
What Happens When Boarding School Students Return Home & How to Readjust
California's Thacher School Compares its Gender Equality to New England Boarding Schools
---
Phillips Exeter Student Vennes Speaks Volumes on the Exeter Legacy
Loretto School Student Golfer Headed Off to U.S. World Championship
Thacher School Goes on a Bikepacking Tour
How Emily Villari '14 of the Winchendon School Used A Candy Machine to Bring Relief to hundreds in Haiti...
Prospective Exeter Student Ryan Betz Completes Marathons in Every State
Pomfret School works with The Wharton School of Business' on Changing Student Leadership
Choate's Top Sailing Program for Boarding Schools
Naomi Shihab Nye Offers New Perspective on Poetry to Milton Academy Students
Branksome Student Authors Book: Mad as a Hatter
St.Paul's Top Girls Crew Program Wins Final Regattas
Westminster Has Best Softball Program in the U.S.?
Northfield Mount Hermon School To Drop Football
Lawrenceville's Phenomonal Robotics Team
Revolutionary CEO Renfew Shed's Light on Entrepreneurship at Miss Porter's Graduation
Lawrenceville Top Dance Program Wins Gold
Taft Place Third in Science Olympics
Milton Academy Students Honored for Writing and Art
Hotchkiss Students Dominate CT Art Awards
Science Journal to Showcase Lawrenceville Student Research...
Governor's Academy with Best Art Program?:57 Student Art Awards This Year...
Branksome Hall Students Revolutionize the Boarding School Nutritional Supplement
Deerfield's Top Student Magazine in the U.S.
Cate School Collaborates with TEDx
St. Andrew's College Students Help Build Chile
---
Cate Students Collaborate with Medical Professionals on Epidemiology...
Charterhouse Student Awarded Prince William of Wales Cadet Shoot Award
Goldhagen speaks at Blair Academy of Holocaust: Germans Had No Moral Scruples
Choate Students Join U.S. National Debate Team
St. Paul's Student Selected to Women's National Hockey Team
Thacher Student Wins Ojai Youth Film Society Prize
Suffield Academy's Olympic Clinic
Missouri Military Academy Meet with Professional Baseball Player...
---
Harvard Professor Teaches Blair Academy
Reverend Irene Monroe, Human Rights is Unhealthy...
Tabor Students Volunteer for Special Olympics
Top Hockey Teams Meet at Fenway Park
Lawrenceville School's Shooting Star!
Cate Students Build the Phillipines
Smart Drinking Habits at Loomis Chaffee...
Busting Stereotypes: Increasing Student Sense of Belonging
---
Student's Site in Protest of Antibiotic-Fed Livestock in Dining Halls
A Hidden Issue: Mental Health Addressed at Exeter
Lawrenceville Students Recieve Regional Singing Honors
Greelong Grammar Student Earns Human Rights Award
Longest School Rivalry in United States History
Author Junot Diaz Visits Choate
---
ALUMNI/ALUMAE
Choate Rosemary Hall's Chris Vlasto'84 Becomes Executive Producer of ABC's "Good Morning America"
Webb School Alumnus Luhnow '84 Featured in Sports Illustrated Baseball
St.Andrew's College Alumnus Foegele'14 and Sikura '13 Drafted to the U.S. National Hockey League
Middlesex Alum Lawson '09 Names to 2014 FIL All-World Team
Phillips Exeter Academy Alumn Secor '96 Story as Part of 'Old Crow Medicine Show'
---
FEEDBACK AND NEWS SUGGESTIONS:
EMAIL: info@boardersreport.com

TWITTER: @BoardersReport

FACEBOOK